Description
The same kit as DJM2806-3 with one great difference, factory replacement balljoints are installed in the arms, here in our factory! Sometimes we have to wait for ball joints to become available so we can upgrade our parts, and the Tacoma now has replacement ball joints so your installation will be much easier! That's the DJM Difference!!
Keep your factory strut and coils, use Calmax Upper and Lower Control ams and get a 3″ fully alignable great riding drop. In the rear you install 3″ all steel lowering blocks for the drop and a frame support for your "c-notch" to gain suspension travel to keep your great ride! All of this in one great kit, a DJM tradition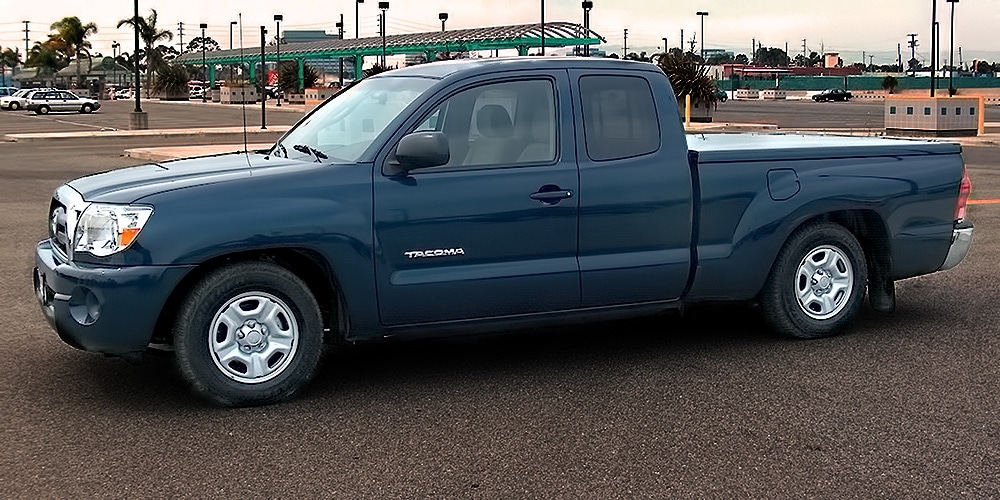 A MORE "DOWN-TO-EARTH" TOYOTA DJM launches a 3-4 drop kit for the '06 Tacoma… Story & photos by Marshall Spiegel If you haven't driven the '06 Toyota Tacoma, you probably won't appreciate this article. The new Tacoma has to be a neat package in anybody's book. It is powered right. It is well balanced. […]
Read More
CALMAX Front Shocks
CALMAX Control Arms often allow you to keep your factory shocks! Here you can keep and DON"T have to modify your factory strut!!
CALMAX SuperShocks are the best choice for your project. Here you can choose the correct rear shock to work with these DJM parts. The 3 inch rear drop means you need a shorter shock. Calmax SuperShock part number 1910 is the perfect choice! 
Johnny Cash wrote a song about collecting a bunch of good working parts that were not designed to work together and found it doesn't always end well! Don't believe me, click up there! (Turn up your speakers) You can build a radical engine by combining parts made by different manufactures but you really have […]
Control arms or "A" arms or maybe "wishbones" are the components that attach the spindle/brake assembly to the frame. In almost every case there is an upper and lower arm. The lower arm is the big one, supporting the weight of the front end through a spring or torsion bar. The lower arm is where […]
In an effort to simplify lowering your truck we have created RK (Rear Kit) part numbers for many applications. Rear kits are made with components from more traditional lowering kits, customized for each truck. With most rear coil spring drops, especially on Suv's, it is almost absolutely necessary to reposition trailing arms, sway bars, shocks, […]